After the fires: It's ok to remodel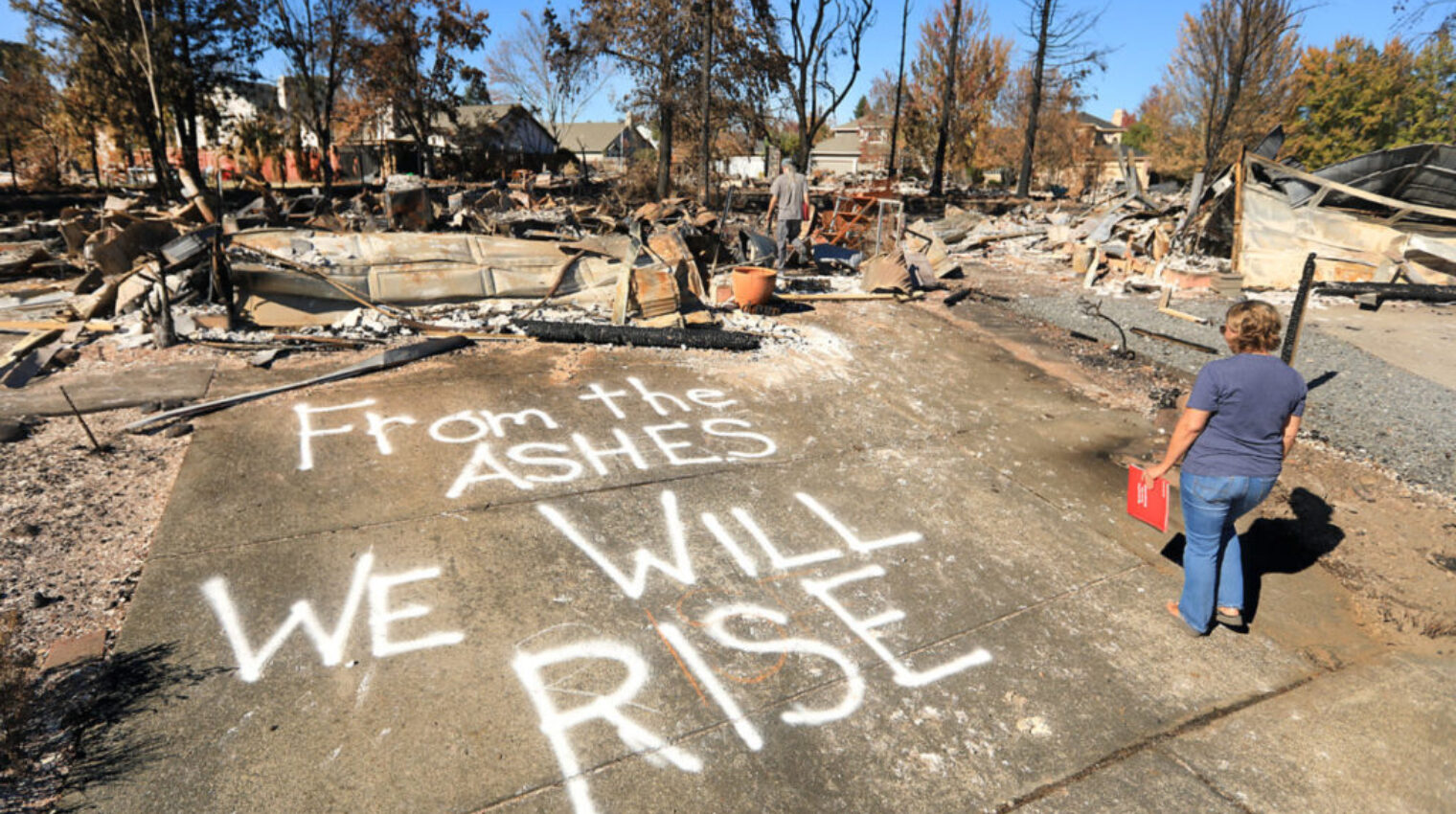 Out of the hundreds of phone calls LEFF Construction Design Build received during and immediately after the fires of October 2017, a surprising theme began to emerge. It went something like this:
"We know that you're probably really busy rebuilding homes lost in the fires. But we've been planning a remodel for years. We don't want to take resources or manpower away from people who've lost their homes. But is there any chance you could take on a remodeling project?"
The simple answer is yes: after the fires, it's OK to remodel. And LEFF is here to help.
Even though local construction firms struggle with labor, cost, and scheduling issues after the fires, the demand for residential remodeling is stronger than ever. The cost and labor challenges that are being met will benefit new home building as well as remodeling projects. As we head into the end of the year, now is actually a great time to start planning and designing a renovation project for construction in 2019.
CAN REMODELING HELP ALLEVIATE LOCAL HOUSING SHORTAGES?
There are many reasons why clients wish to remodel their homes. Design–build offers creative solutions that can maximize living space in ways that allow extended families, friends, or tenants to live together. These solutions may help, in a small way, ease the housing shortage that the fires of 2017 made even more acute.
A FEW EXAMPLES OF HOW A WHOLE-HOME REMODEL COULD HELP HOMEOWNERS PROVIDE ADDITIONAL HOUSING:
reconfigure the existing space to accommodate multi-generational family living:

expand the kitchen/common area, re-configure the garage into bedroom, etc.

create a "Junior Accessory Dwelling Unit " or "granny unit" within the existing footprint:

for family members or as a rental

remodel with a Universal Design plan:

for older homeowners who wish to "remain-in-place" rather than sell and move.
Universal Design remodels can make the home more accessible during their elder years and extend the longevity of the house so it can be passed on to children or grandchildren.
In some cases, a whole home remodel is needed to address years of neglect or to simply refresh an outdated layout, appliances and surfaces. All of these are valid reasons to embark on a whole-home remodel.
One year later, LEFF Construction Design Build continues to add manpower and resources to service homeowners wishing to remodel and for the clients whose homes we are rebuilding. If you're willing to accept a project timeline that is several weeks or perhaps even a few months longer than before the fires, LEFF Construction Design Build is ready to design and build the remodel of your dreams!

Home Remodeling Contractors in Sonoma County
Founded in 1978, LEFF Construction Design Build enjoys a nationally recognized reputation for award-winning, whole-home remodeling and new home projects. We use new technologies to produce beautiful, functional homes that perfectly reflect their owners' lifestyle.