Kitchen remodeling in your Sonoma County Home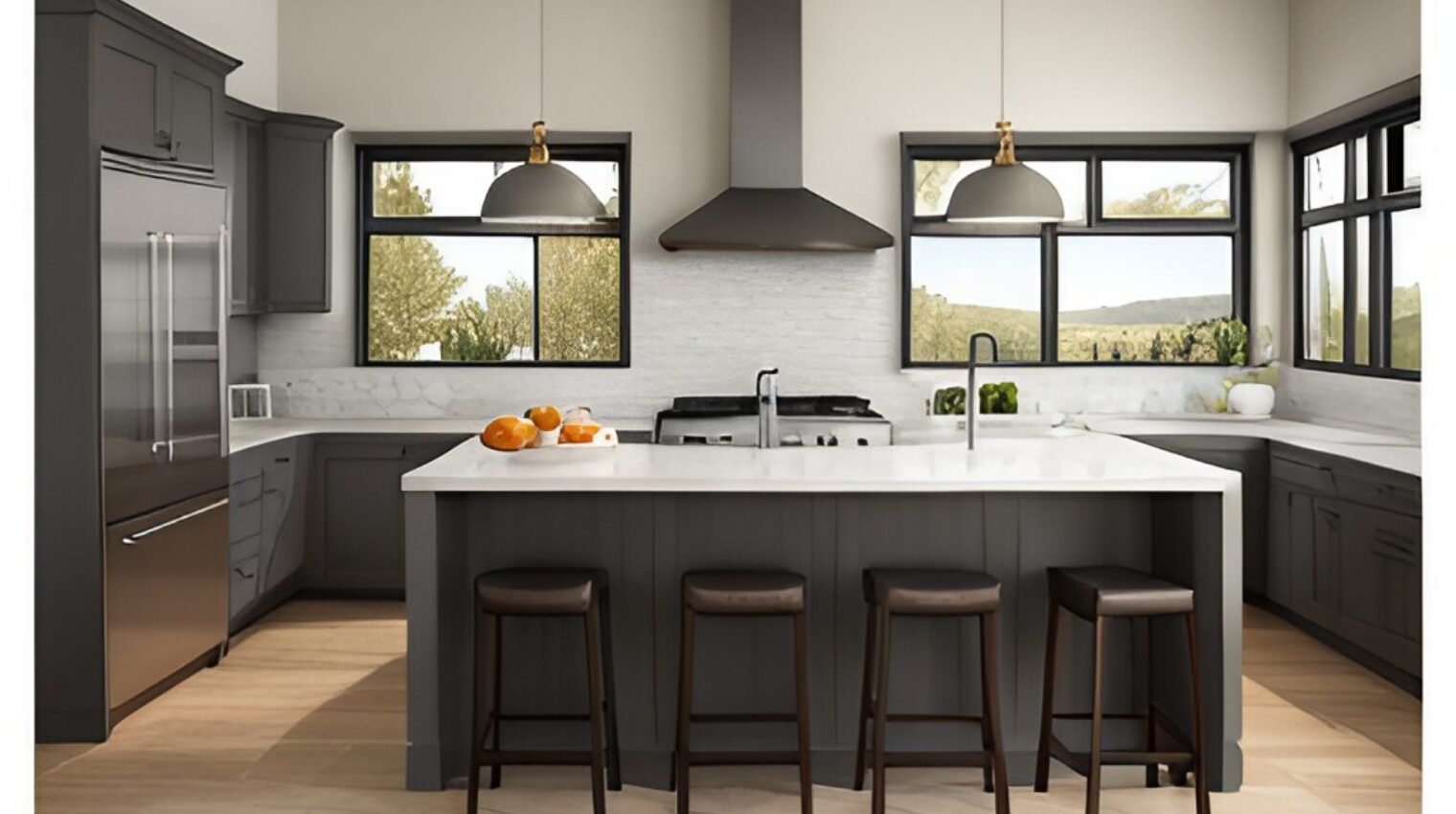 THREE QUESTIONS TO ASK BEFORE YOU START YOUR KITCHEN REMODELING PROJECT IN YOUR SONOMA COUNTY HOME
A kitchen remodel is an excellent way improve the functionality and enjoyment of the most important room in your home, and it can also increase the value of your property. But to have a successful project, you need to be very clear about your vision and goals before you begin. Once you can clearly communicate how you want use and live in your newly remodeled space, a reputable kitchen remodeling company in Sonoma County like LEFF Construction Design Build can design the beautiful and functional kitchen that meets your family's needs.
1. WHY DO WE WANT TO REMODEL? WHICH ASPECTS ABOUT THE KITCHEN NO LONGER WORK FOR OUR LIFESTYLE?
Understanding why you want to remodel your kitchen is a very important first step. Perhaps you cook often and need a larger food-prep area, more storage space, or upgraded appliances. The kitchen may be too small to allow two or more people to cook or gather together comfortably, or it may be closed off from the rest of the house, leaving you isolated from guests or family while entertaining. If the cabinets, countertops and appliances are outdated, you may be too embarrassed to entertain. All of these reasons are very common motivations for wanting to remodel your kitchen.
A design–build firm like LEFF offers many renovation options once they fully understand the reasons why you want to remodel your kitchen. Custom design solutions can be created to give you exactly what you need to solve those issues. The result is a beautiful, functional kitchen that fits you, your family, and your lifestyle.
2. WHAT IS OUR BUDGET? HOW MUCH CAN WE COMFORTABLY SPEND ON THE PROJECT?
Being realistic about your budget and your expectations for the project is another important discussion you need to have before you embark on your kitchen remodel. Choosing a design–build firm like LEFF Construction Design Build can help you navigate the often difficult issues around budget.
The design–build process is a "design-to-your-budget" method of estimating the cost, and value, of your project. The design-build team works closely together during the design phase to maximize your budget with value engineering and other time, management, and material efficiencies. Cost vs. value considerations are also an essential part of budget discussions before you begin your kitchen remodel. The more up front you are about your budget, the better the design–build team can ensure that you receive the maximum value for every dollar spent.
3. HOW LONG WILL WE BE LIVING IN THE HOME? WILL WE "AGE-IN-PLACE" WITH THIS KITCHEN?
If you plan on staying in your current home as you age, there may be Universal Design elements you might want to incorporate into your kitchen remodel. Easy-open cabinets, drawers or appliances can be of great help to elderly parents or family members with limited mobility. Wheelchair accessibility, counter heights, special lighting and other design elements can be incorporated into the kitchen design, too. There are so many beautiful and functional "aging-in-place" features available today; in most cases, you don't even notice a difference from standard features. Universal design has become ubiquitous as the baby boomer population ages, and it is usually no more costly than traditional design. Ask yourself how you plan to use your kitchen as you age; it may make sense to incorporate universal design into the project.
CONTACT OUR SONOMA COUNTY KITCHEN REMODELING COMPANY TODAY
A well-planned kitchen remodeling project should last for many years and increase the value of your Sonoma County property. You can ensure that your investment results in a beautiful and functional kitchen by clarifying your goals and communicating them clearly to your design–build team before you begin the design process. To determine how you can benefit from the design-build process, take the Project Survey from LEFF Construction Design Build today!
If you are looking for kitchen remodeling companies in Sonoma County, check out our team at LEFF Construction Design Build. If you have any questions or concerns, or if you are ready to begin a no-obligation consultation on your kitchen remodel, now is the time to contact our team.