Kitchen remodel or kitchen update?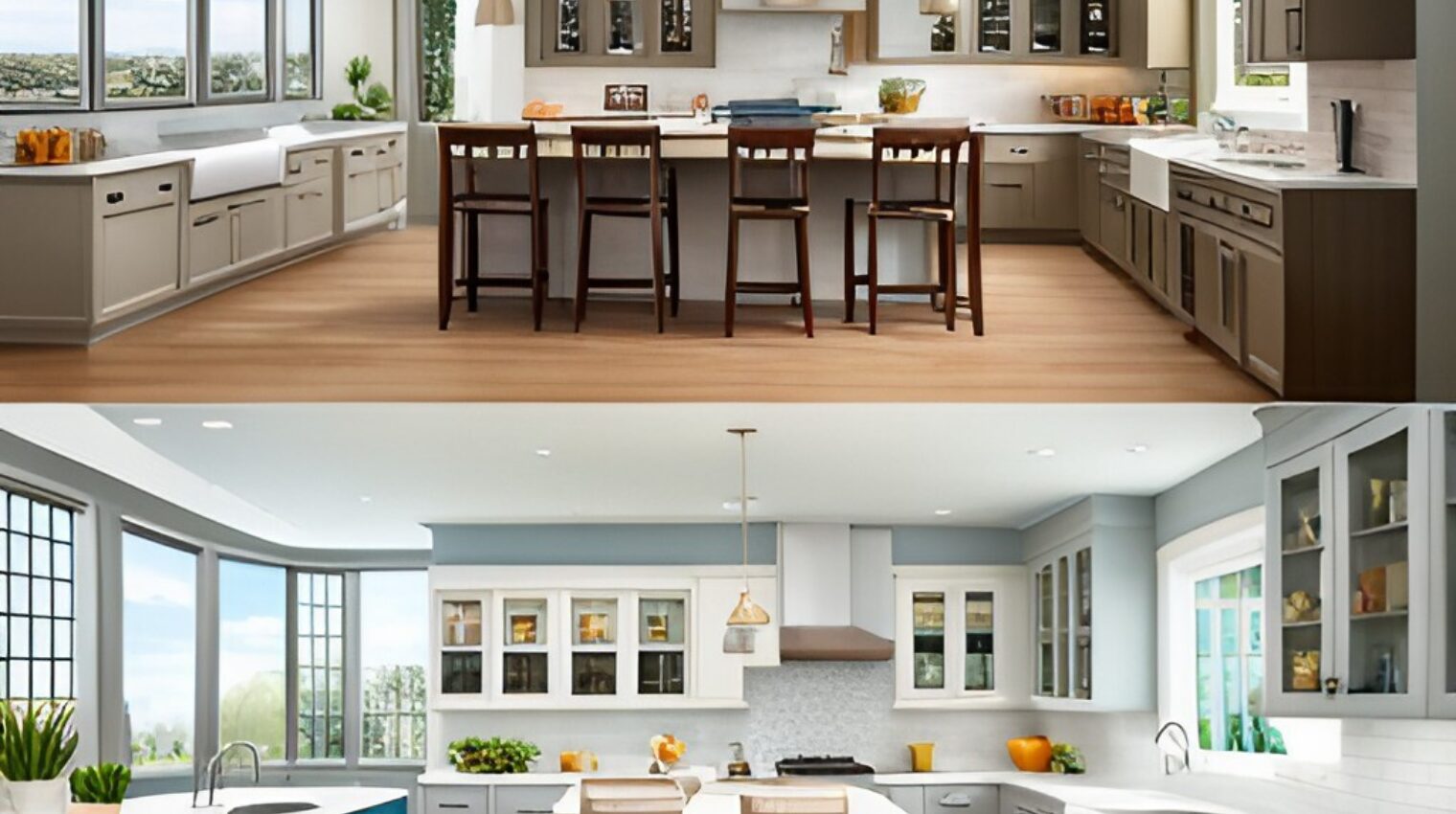 DO YOU NEED A KITCHEN REMODEL OR A KITCHEN UPDATE? HERE'S HOW TO TELL THE DIFFERENCE
When clients are asked why they want to remodel their kitchens, they often respond with, "It looks so outdated!" or "I hate the color!" or "These cabinets are so ugly!" Cosmetics are the first thing we see when we walk into a kitchen, and usually the first complaint of a homeowner. But there may also be deeper, more practical reasons your kitchen no longer works for you. Those outdated appliances are no longer energy efficient. The cabinets are not only ugly, but also do not maximize storage space. The kitchen itself is cramped and cut off from the rest of the house. Asking the right questions about why you want to remodel will help you determine whether you simply want an aesthetic update to your kitchen, or if you need a more structural remodel. A design–build firm like LEFF Construction Design Build, a top kitchen remodeling company in Sonoma County, can help you through this entire discovery process and create the most appropriate design for your upgrade or remodel.
So how is a kitchen remodel different from a kitchen update?
KITCHEN REMODEL
Many home layouts separate the kitchen from the dining room or living room with a dividing wall. This creates a cramped space for couples who like to cook together, and doesn't allow for family or guests to visit with the chef while entertaining. By removing a wall, relocating cabinets and major appliances, and combining the dining room, living room, and kitchen into a "great room," you can expand the space quite a bit. Where you had a tight, small, utilitarian kitchen, you now have a comfortable gathering space where the cook is not separated from family and guests. When demolition is required in order to remove walls, relocate plumbing and electrical, or add floorlines or rooflines, this is considered to be a remodel or renovation. A remodel is needed when the functionality of the overall space needs improvement; the decorative surfaces will also be upgraded any time you remodel, so remodeling makes your kitchen more usable and beautiful!
KITCHEN UPDATE
The aesthetic of your kitchen is the easiest element to change: small changes, such as painting the walls or changing surfaces of floors and countertops, can make a big difference in how your kitchen looks. When only surface changes are made, the project is considered to be a kitchen update or upgrade. An update may be appropriate for newer homes or kitchens with very trendy designs that quickly become outdated. But decorative changes do not affect how your kitchen functions as a space ­— they are cosmetic only.
CONTACT LEFF CONSTRUCTION DESIGN BUILD
When you need to change how you live in your home, LEFF Construction Design Build is your go-to kitchen remodeling company in Sonoma County. From kitchen renovations to whole-home remodeling projects, LEFF Construction Design Build, located in Sebastopol, has served Sonoma County homeowners for over 40 years. Contact our team today.