May is National Home Improvement Month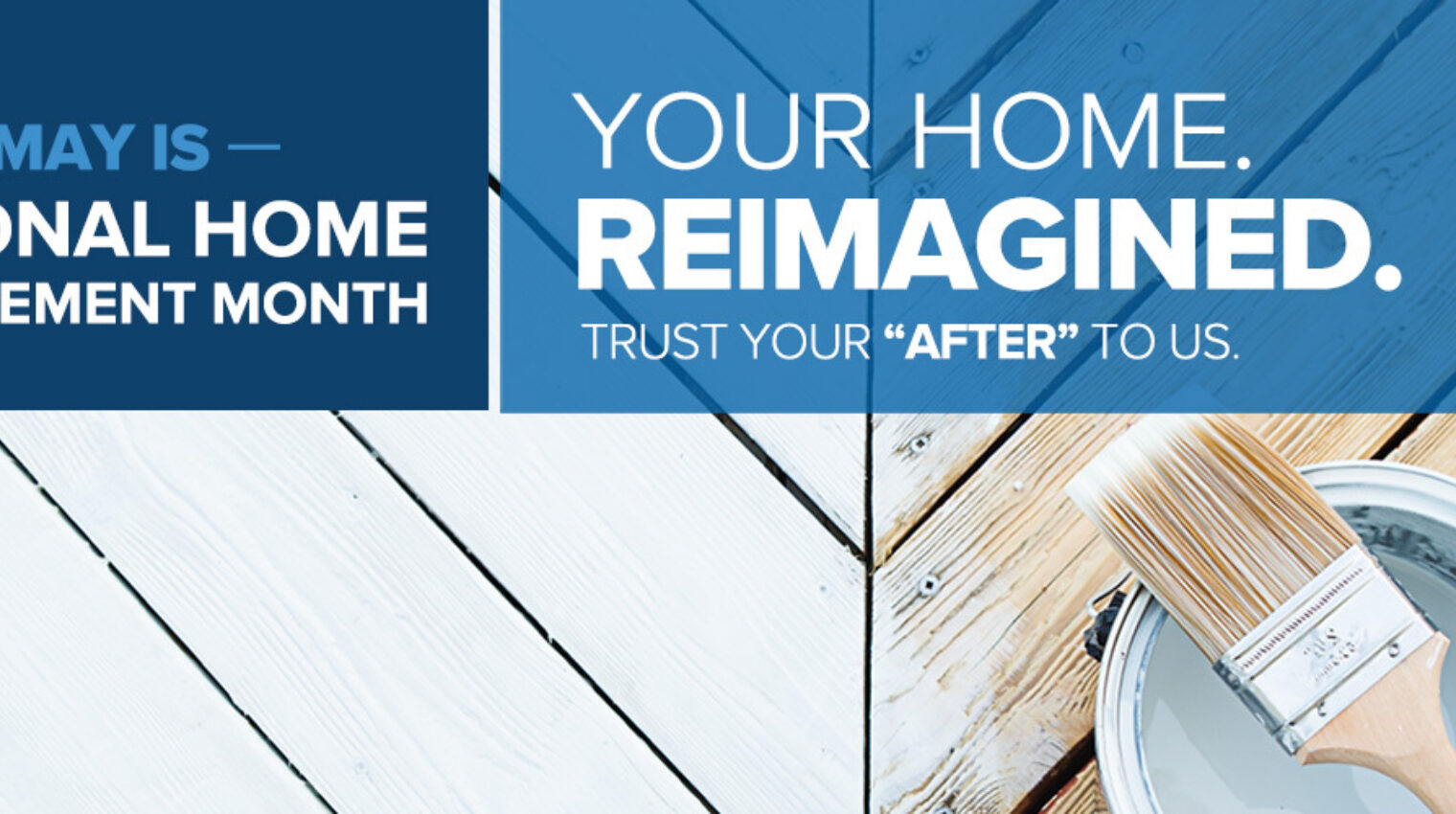 DON'T SELL THE HOUSE—REMODEL INSTEAD!
May is National Home Improvement Month, and spring is the perfect time to start planning your home remodeling project. There are lots of reasons why a whole-home or major remodel project might be a great alternative to selling your house:
You're an empty nester who loves your home and neighborhood. You don't want to sell or move, but your house no longer fits your family's needs.

Consider converting the kids' rooms to offices or hobby spaces.
Combine two bedrooms to a single guest suite with an added bathroom.
Remain in place with a universal design remodel that makes your home safe, accessible, and functional.

You love to entertain, but the kitchen is too small, or it's isolated from the rest of the house.

Mr. Smith, tear down that wall! Make a great room by opening the space up and creating one large room for family and friends to cook, visit, and lounge.
He cooks, she cooks, but never together because the kitchen is cramped. Reconfigure the space to fit two chefs. Add a large kitchen island, a generous cooktop, a wine cellar, or a nice, new pantry.
Move it outside. Build an outdoor kitchen with a grill or cooktop, a wood-burning oven for pizza and roasted meats, and a bar with beer taps and a wine cooler.

Adult children, grandchildren, and other family and friends live far away.

Convert two bedrooms into a guest suite with a bathroom for visitors on extended stays

Create an in-law unit within your home's floor plan.

Multi-generational living is on the rise as affordable housing decreases.
A guest suite attached to new home built by LEFF Construction Design Build
Every home has a story. Is it time to write the next chapter for yours?
To start planning your home remodeling project, fill out our Design-Build Survey, contact us or read more information about LEFF Construction Design–Build:

LEFF Design Build series of blog posts: