Sip & Style: Sonoma County Wine Country Home Design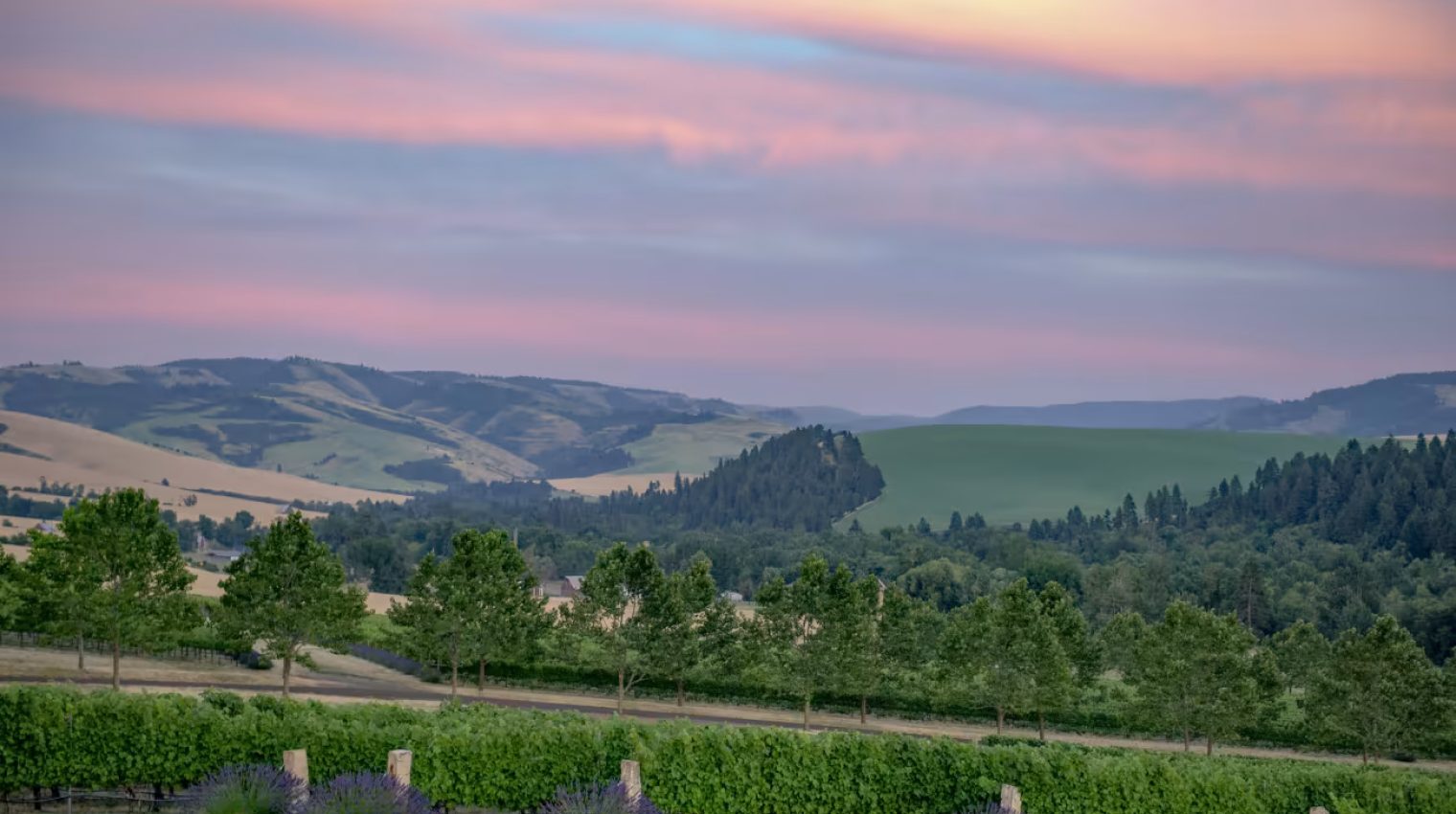 Enhancing Your Home Design with Sonoma County Wine Country Style
Nestled in the heart of Norther California, Sonoma County is a region renowned for its beautiful rolling hills, scenic landscapes, and award-winning wineries. But it's not just the wine and views that attract people to this Northern California gem; it's also the unique combination of rustic charm and modern sleekness that defines Sonoma County style. Homeowners looking to enhance their home design can take inspiration from the Sonoma wine country and incorporate the essence of the area into their living spaces. Whether you're looking to add a touch of elegance, create a cozy living room, or transform an outdoor patio space, Sonoma County has a style all its own that's sure to inspire.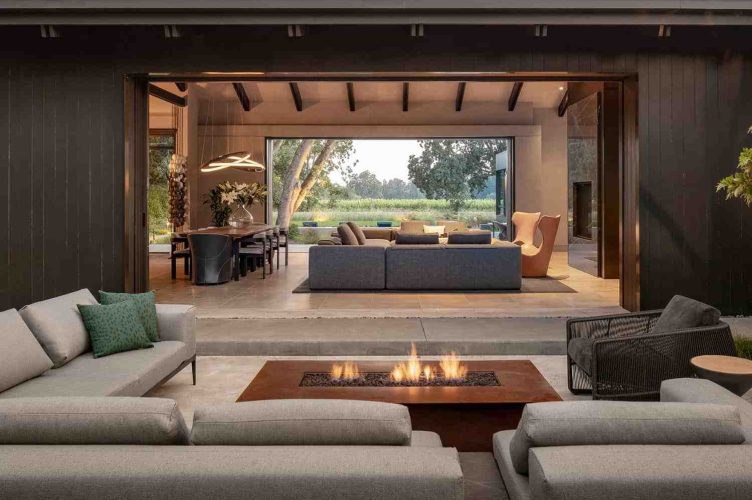 1. Natural Beauty & Bright and Open Living Spaces:
The key to a Sonoma County-style home is utilizing natural light and creating a bright and open concept. Start by painting the walls light and neutral colors, such as sandy beige or golden yellow, to reflect the natural beauty of the region. Large windows and French doors bring in plenty of natural light, so take advantage of the scenic views and open the curtains during the day. Soft fabrics such as linen, cotton, and wool add a touch of comfort and elegance, making your living space feel cozy yet chic.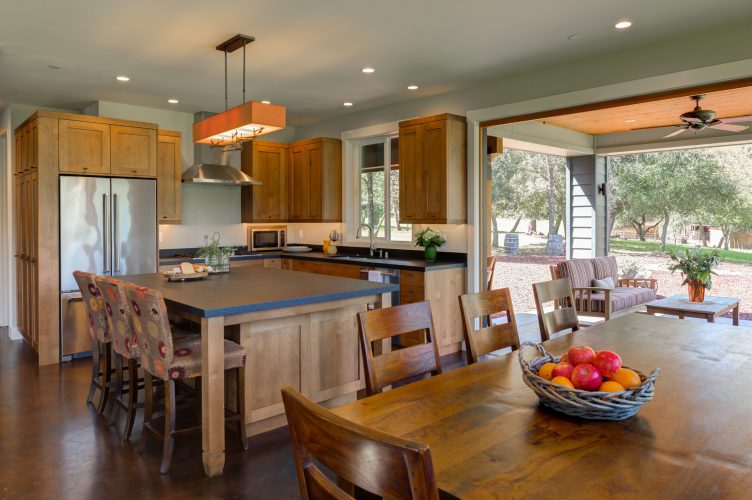 2. Indoor-Outdoor Living
Another defining characteristic of Wine Country Home Design is the seamless transition between interior and exterior spaces. With a focus on outdoor living, many homes feature large patios or decks that are perfect for entertaining guests or enjoying a glass of wine while taking in the view.
To incorporate this element, consider adding large French doors or sliding glass doors that lead to your patio or deck area. Add comfort to your outdoor area by including cozy seating and an outdoor dining area to create the ideal space for gathering with friends and family.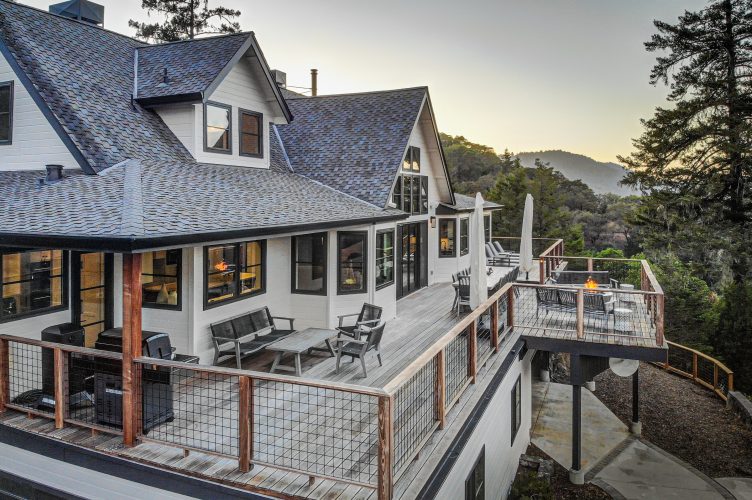 3. Alfresco Entertaining:
In the Sonoma County wine country, entertaining outdoors is a way of life. Creating an al fresco space to entertain family and friends is a must when bringing Sonoma County style into your home design. An outdoor dining area with comfortable seating, string lights, and a wine barrel bar creates a laid-back atmosphere, perfect for hosting summer BBQs, dinner parties, and wine tastings. Incorporate potted plants and lanterns for added charm and create a peaceful space to unwind.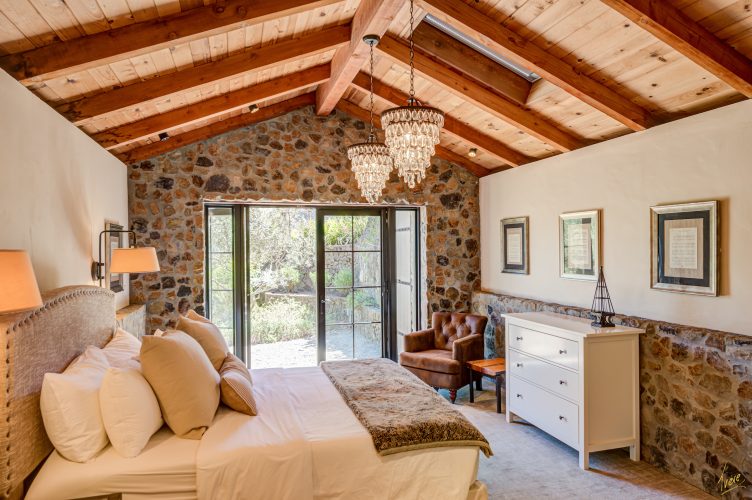 4. Soft Color Palette
To achieve a relaxing atmosphere, Wine Country Home Design opts for soft color palettes that emphasize a calming ambiance. The colors scheme often includes muted greens, blues, and taupes, with splashes of bright colors.
The goal with a Sonoma County-style bedroom is to make the space feel warm and comforting, as if you're nestled in a cozy country bed and breakfast. Start with a neutral palette and add texture through bedding and accent pillows. Incorporate rustic elements such as exposed brick or a shiplap accent wall for a touch of character. Hang a statement light fixture, such as a chandelier or unique pendant, to add interest and glamour to the room. Don't forget the finishing touches like fresh flowers or a vintage mirror to complete the look.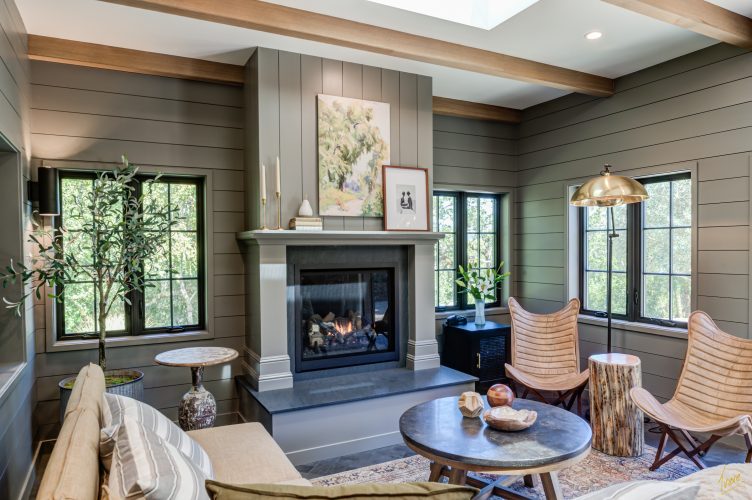 5. Cozy Comfort with Industrial Elements
Wine country home designs prioritize coziness and comfort while creating a stylish ambiance. With plush couches, cozy area rugs, and oversized armchairs. These spaces are perfect for curling up with a good book or unwinding after a long day.

For those looking to add a modern twist to their Sonoma County home design, consider incorporating industrial elements such as concrete or exposed pipes. Industrial elements add a unique contrast to the rustic charm of Sonoma County style. A concrete or metal coffee table paired with woven or leather seating creates a chic urban twist on a rural lifestyle. Add a bold area rug, unique artwork, and modern lighting fixtures to complete the look.
Choose furniture that is both stylish and comfortable. Add soft lighting with table lamps or dimmer switches that create a relaxed feel. A plush rug and oversized throw pillows on your sofa will add warmth and comfort to your space.
With its natural beauty, indoor-outdoor living qualities, vineyard inspirations, soothing color palette, and cozy comforts, Sonoma County Wine Country Home Design has something for every homeowner.
Sonoma County wine country home design is a unique blend of rustic charm and modern sleekness that creates relaxing and comfortable spaces for homeowners. From bright and open living spaces to cozy bedrooms, this style emphasizes natural light, neutral colors, and rustic elements. To bring Sonoma County style into your home, consider incorporating barnwood, natural stone, reclaimed wood, vintage pieces, and industrial elements. With a little creativity and inspiration from the scenic wine country, you can create a home design that feels both charming and chic.
Let's Chat!
Are you interested in discussing your design style with our inhouse design team of architects and interior designers? Give us a call at: 707.823.4899 or email [email protected]
Let's Chat