Sonoma County Builders Launch Trainings for the Trades in local high schools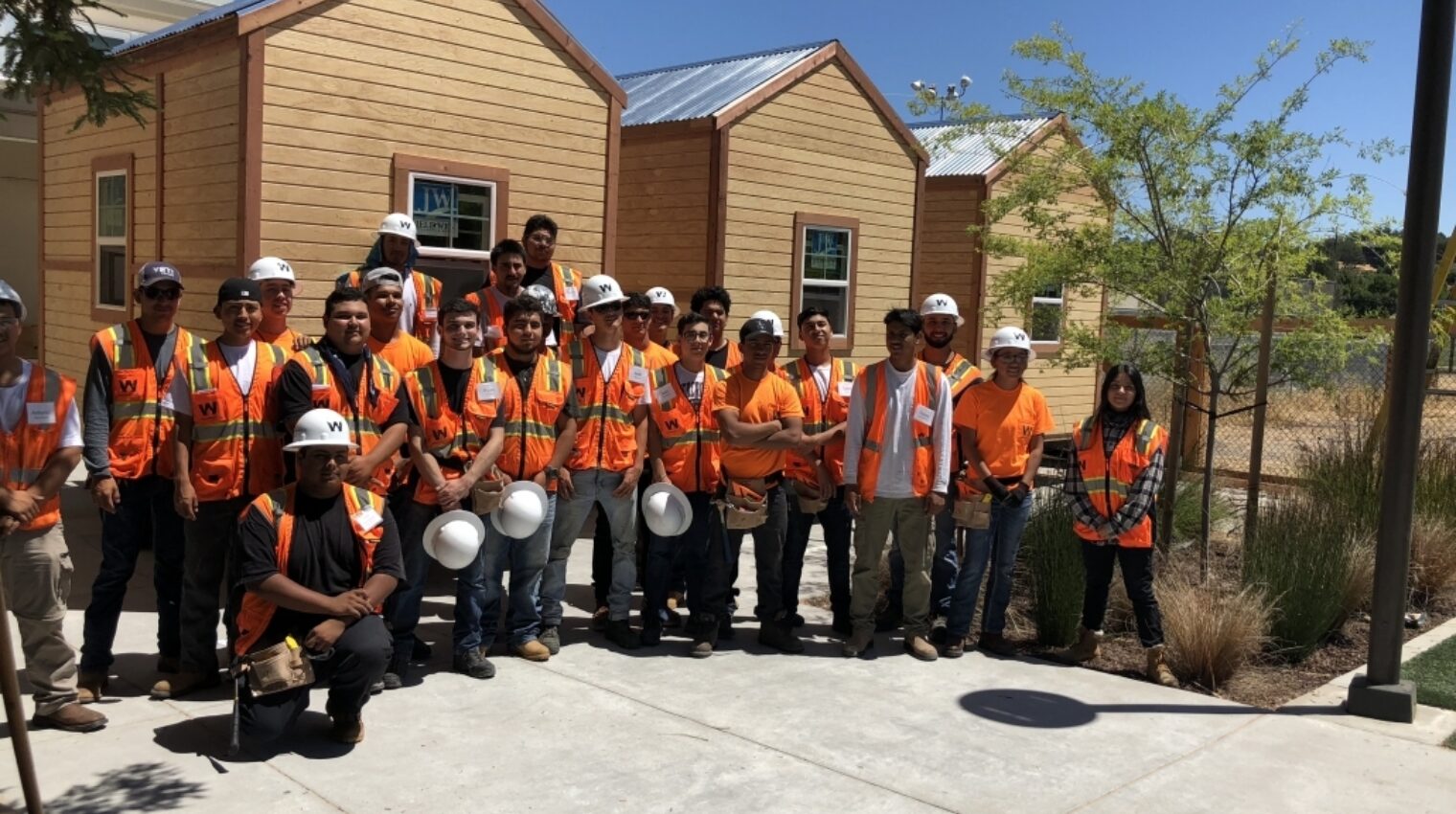 Sonoma County builders (including Dave Leff of Leff Construction Design Build), have launched a training program to give high school students not planning on college a hands-on opportunity to discover whether a well-paying career in the trades is a better option. The effort, called North Bay Construction Corps, is a partnership between the North Coast Builders Exchange, CTE Foundation of Sonoma County, and the Sonoma County Office of Education. It launched in January with distribution of applications and interviews of students, and the first class was held on February 6 with 20 high-school seniors from Cloverdale, Rohnert Park, Sebastopol, Petaluma, and Santa Rosa. Courses are held on Monday evenings for two hours, with a four-hour Saturday session once a month.
Students will graduate with California Division of Occupational Safety and Health certifications in forklift, scissor-lift, ladder, and scaffolding safety; lead and asbestos awareness; and personal protective equipment. They'll also be certified in first aid and CPR. Organizers said the goal is to have program graduates be ready for an employer to train in job skills, rather than having to start with the basics covered by the certification courses.
"We already have employers asking when [this year's graduates] will be done, because they need the students now," Hamilton said. One employer said he had 30 positions available. Each graduate is getting one or two offers each, he said.
Bill Hartman, a construction teacher at Rancho Cotate High School, is the coordinator of the corps. Builders involved with funding or teaching include Hamilton, Jim Persons of Western Water Constructors, Rick Shone of Nordby Wine Caves, Arty Dexter of LeDuc & Dexter Plumbing, Rody Jonas of Pure Power Solutions and David Leff of Leff Construction Design Build. Major financial backers are BoDean Co. Inc., Team Ghilloti, and the Syar Foundation.
View the original web page at www.sonomanews.com.